Ready to move different?
Please Note:
For Joint Health One-On-One Sessions with our team you will need to call us or use the enquiry form on the contact page.
Specialist Osteopathy Musculosketal Medicine & Pain Management bookings are under the appointments tab. If it is your first appointment with our Osteopath, please select the initial appointment option
For Small Group Classes use the Group Sessions Tab.
Foundational Core classes are available under the Foundation S&C header
All Kinstretch classes are available under the Joint Health header
For Vivo Barefoot Shoe fitting bookings are under the appointment option.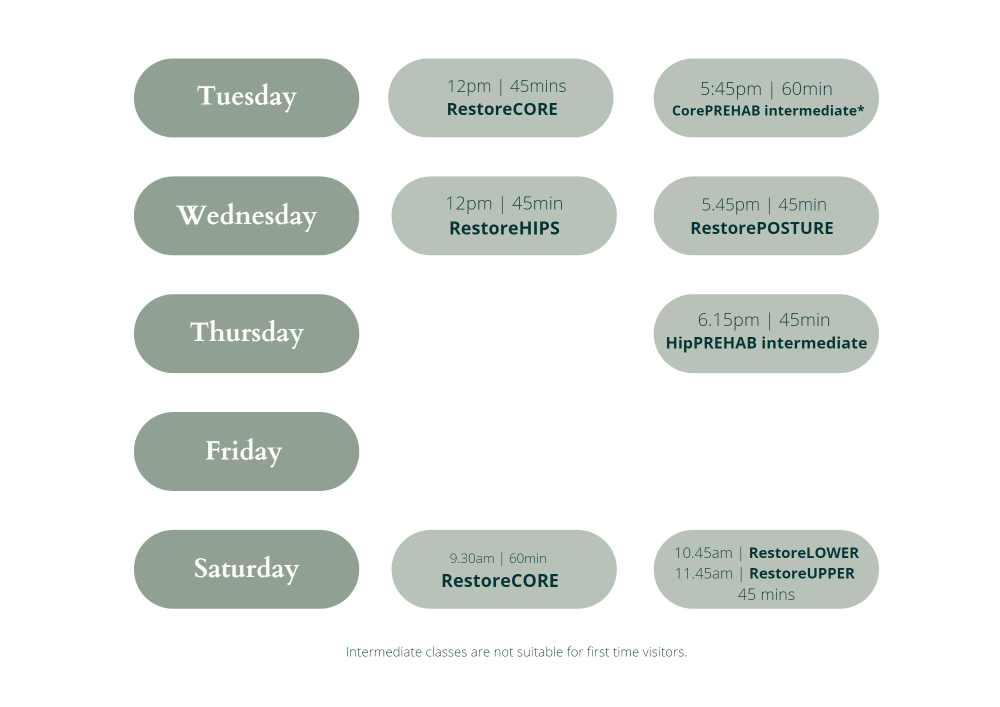 No silver bullets. Just gold-standard, long-term results.
"I feel Restore is different from traditional health and fitness as when I went to Physio after my first spine fracture, I did the same few exercises every-time by myself in the gym. It felt very hands off approach and just general exercises for anyone with a back injury. At Restore you are guided through and everything is done to suit you personally. I would absolutely recommend Restore to anyone with existing injuries or aches and pains, I look forward to coming every week."
- Rae.
"Understanding the benefits and power you get from true mobility, rather than just flexibility, combined with constant practice of C.A.Rs & Kinstretch has given me immense strength and control when doing martial arts. I am less injury prone and more efficient leading a deeper love for what I do, plus more time on the mats as a result."
- Shane.
"It wasn't magic, but through hard work and positivity (which Liv has enough of to go around) I can feel myself getting strong again for the first time in three years. I could not recommend Liv and the team at Restore enough. I had tried just about everything, nothing has got me back on track more than the care from this team"
- Waveney.
Make Your Move